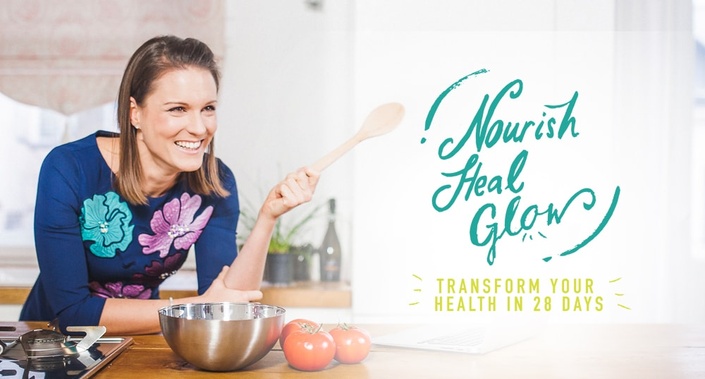 *Sneak Peek* Into The Ultimate Busy Woman's Guide To Easy, Delicious & Affordable Healthy Eating In Asia
Enjoy your sneak peek into PurelyB's very own nutrition programme "Nourish Heal Glow"
Are you too busy to eat well?
You're a busy woman living in Asia. You love your life, but trying to juggle it all is exhausting! At the end of a long day, you're just too tired to cook a wholesome meal or even take care of yourself.
You really want to eat healthier, nutritious, meals. You want to know how to take better care of your weight and your health, and not just for yourself, but for your kids and family too.
But eating healthy feels like such an impossible goal to achieve…

Why is it so hard to eat healthy?
You've probably already tried to change your diet to healthier one. But it's just so hard to stick to it because :
The diets you've tried are bland or Western-based. It's so hard to resist your favorite Asian foods and/or

It's so expensive to buy all those imported healthy superfoods, smoothies, or whatever the Victoria Secret Supermodels are drinking; and/or

It's time-consuming and difficult to cook nutritious meals when you're already so busy; and/or
It's confusing to read food labels and to understand what's really healthy and what isn't, especially with conflicting nutrition advice, "clever" marketing, and old wives tales; and/or
It's hard to avoid rich Asian food when social eating is deeply ingrained in the Asian culture, and honestly speaking...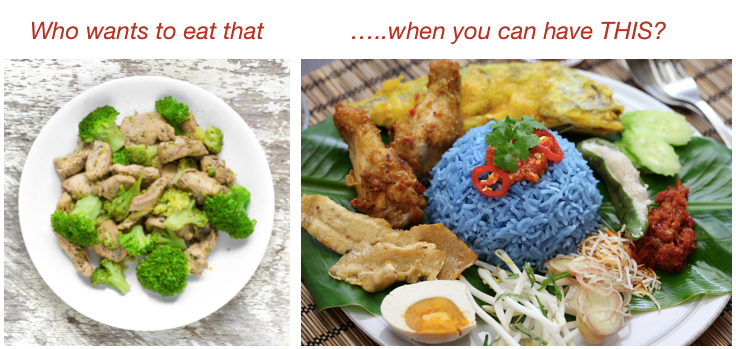 So what can you do? How can you eat healthy when you're up against all of this? Who can help you when most mainstream diet advice out there doesn't understand or address the Asian palate, diet and culture?
Well, the good news is we've figured it all out for you with 'Nourish, Heal, Glow' Programme :)
Introducing 'Nourish Heal Glow' Programme

---
'Nourish Heal Glow' is a 28-day guided programme designed to help busy women in Asia clean up their diet and nourish their bodies in an easy, delicious and affordable way. Forget dieting or eating bland food. Eat your favorite Asian-inspired, family-friendly meals and watch your body & health transform.
Here's What Makes This Programme Unique & Effective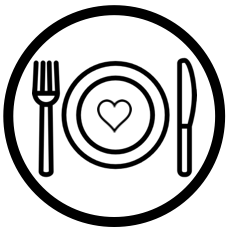 Delicious & Flavorful: Over 60+ healthy Asian and Western -inspired recipes
Forget boring, bland food. Eat your favorite Asian meals bursting with flavor. Your whole family will love it too.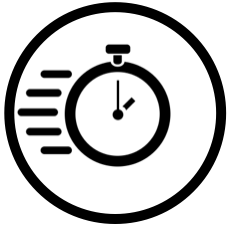 Quick & Easy: Perfect for busy women on the go
Everything is easy to implement, from meals that don't take much preparation time to easy ways of making healthier choices when eating out.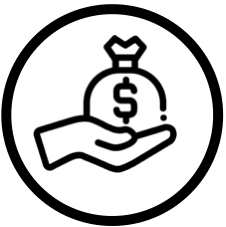 Affordable & Convenient: Use local ingredients packed with nutrition
Get convenient shopping lists with healthy local ingredients that are affordable. No more expensive imported health foods with names you're not sure how to pronounce.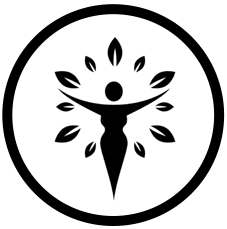 Visible Results In 28 Days Or Less: Feel & look great
Healthier diet and lifestyle choices will help heal your body and you'll quickly experience visible results such as glowing skin, stronger immunity, improved digestion, better sleep and more.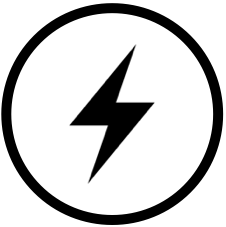 Boundless Energy: Live life the way you finally want to
Say goodbye to lethargy, stress, and midday crashes when you've restored your body's naturally boundless energy. You'll even feel less stressed, moody or anxious!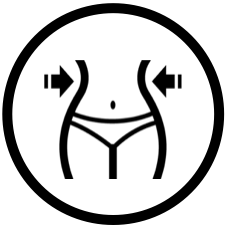 Natural Weight Loss: Never diet again
It's not a DIET or a restrictive plan. There's no need to count calories either. It's a long-term solution with sustainable changes for lasting improved health and results.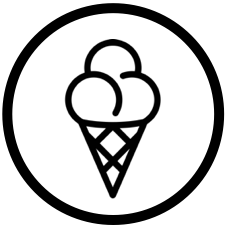 Freedom Around Food: You decide what works for you
This it not a one-size-fits-all restrictive diet. Instead, you'll design a solution unique to you and your needs so you'll experience reduced cravings and never feel guilty eating out.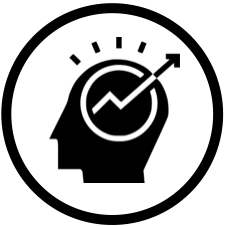 Holistic Healing: Physically, mentally & emotionally
Mental and emotional stress can impact your physical health, which is why this programme guides you with mental and emotional guidance for true holistic healing.
Imagine getting all these benefits while enjoying mouth-watering foods like these!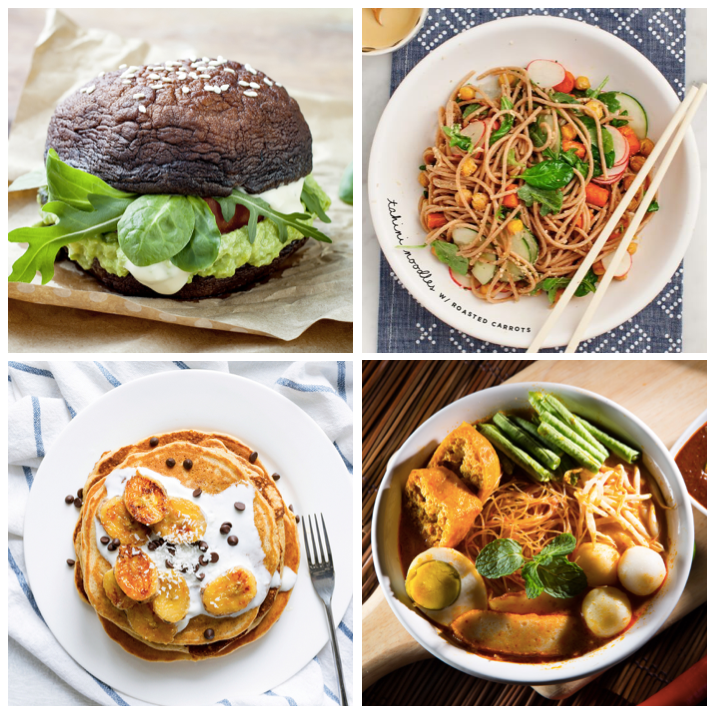 So What Results Can You Expect From The FULL 'Nourish Heal Glow' Programme?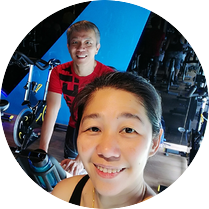 I FEEL SEXY AGAIN At 46!
After the Nourish Heal Glow programme I feel like superwoman! My clothes are looser and my body is toned and lean. Even my gym mates complimented me! I am so pleased that Carina took the time to answer all our questions in our Facebook group. I love Carina and I would love to meet her in person one day. I trusted her and in return got my body back.
~Eva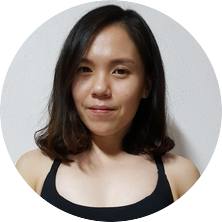 IT'S A KICKSTART TO A HEALTHIER LIFE
Nourish, Heal & Glow Programme is not just a 28 day diet fad, but a kickstart to one's journey to a healthier life. This programme would let them see how we can play around with "food swaps" and that "clean eating" can be yummy & fun too. After the second week, I was feeling more positive and energized!
~Anabelle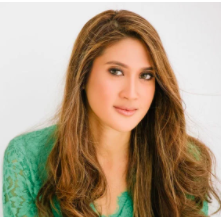 "Adopting 'Nourish Heal Glow' lifestyle has truly been life-changing for me. "
Before cleaning up my diet with Carina's guidance I suffered from regular migraines, rashes, chronic constipation and low energy levels. Little did I know that it was caused by several food intolerances to gluten, wheat, dairy and eggs that I consumed on a daily basis.
As a Malaysian, I'm a big foodie - I love my pisang goreng, fried rice, nasi lemak and desserts and I was so worried that I won't be able to enjoy any of my favorite foods if I have to change my diet.
Thanks to Carina's support I managed to easily cut out all food allergens from my diet and just within ONE WEEK, all my symptoms I suffered from regularly, disappeared. No migraines. No constipation. Even my rashes had cleared up and my energy was at an all time high!
Today I continue my 'Nourish Heal Glow' lifestyle while enjoying all my favorite foods as I've learnt how I can easily make healthy nutritious versions of them. And I've never felt better! My journey is a big reason as to why i created PurelyB, to help other women in Asia live healthier and happier lives.


~Jesrina Arshad, Co-Founder and CEO of PurelyB.
What's Included In The FULL Programme
---
1. 60+ Asian-Inspired Recipes (Vegan & Omnivore options)
Learn to cook mouth-watering, family-friendly meals in minutes with our recipes and step-by-step videos.

2. 28-Day Meal Plan + Shopping List (Vegan & Omnivore options)
Master the meal prep with 4 weeks of breakfast, lunch, dinner and snacks - all planned for you.

3. Healthy Grocery Shopping Guide In Asia
Learn to read food labels and save time and money while shopping for best quality, local ingredients

4. A Guide To Healthy Eating Out In Asia
From street food to restaurants - learn how to make better choices while eating out, so you can enjoy socializing without sacrificing your health.

5. 12 Educational Video Coaching Lessons
Combating cravings, portion control, reducing inflammation - your coach Carina will teach you everything you need to know (but didn't) to start eating better and improve your health.

6. Support & Motivation With Private Facebook Community
Connect with like-minded women in Asia and worldwide and support each other. You'll also be supported by Carina Lipold herself and other PurelyB expert team members.

7. Success Mindsets Guide
Break free from negative mindsets which keep you stuck in old, unhealthy habits and adopt empowering new mindsets which support sustainable diet and lifestyle changes.
Your Instructor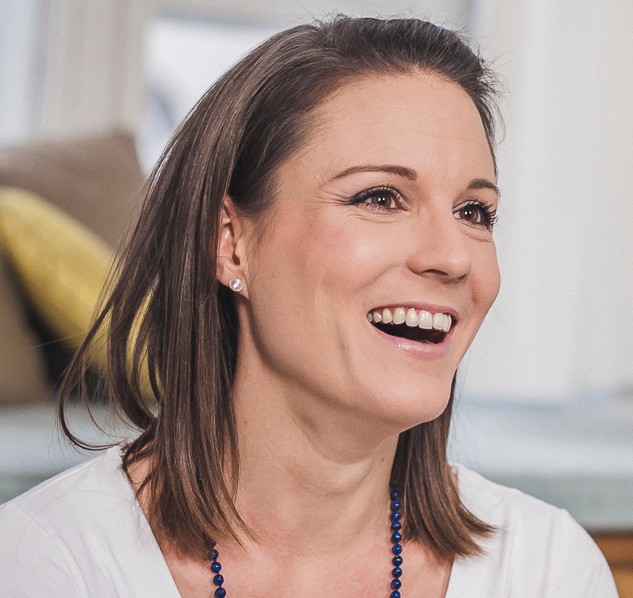 NLP Practitioner, Pilates Coach and Obesity Trainer, with a Masters in Health Management

Being born with an autoimmune disease herself, Carina's fascination in healthy eating and living began as a child and she has pursued it ever since.
After moving from Europe to Malaysia, Carina realized that eating healthy won't be as easy and effortless as in Europe. A lot of healthy ingredients were very expensive and Asian food was just too delicious to resist.
Carina quickly learned how to adapt and replace expensive Western ingredients with local ones which were equally healthy, easy to access and affordable. During the 5 years she lived in Asia she's helped hundreds of her local clients to improve their health by teaching them how to create healthier versions of their favorite Asian meals, without sacrificing the flavor or breaking the bank.
Enroll In the Full Programme Now And Enjoy Over $1300 In Savings!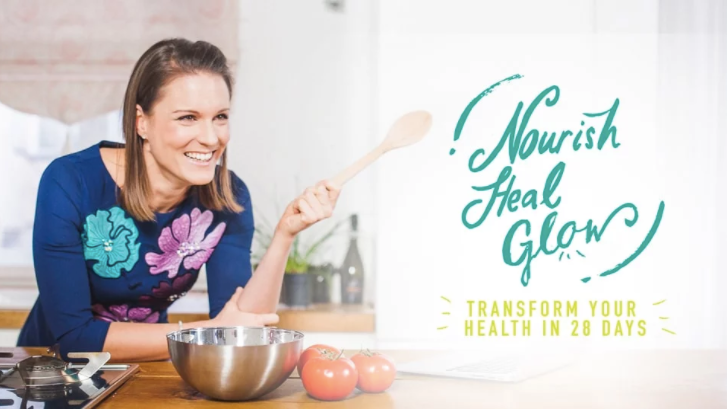 Here's What You Get When You Enroll For The FULL Programme Now

60+ Asian-Inspired Recipes (Vegetarian & Omnivore options)
28-Day Meal Plan + Shopping List (Vegetarian & Omnivore options)
A guide to healthy shopping & eating out in Asia
Educational video coaching lessons
Access to private Facebook support group
Lifetime 24/7 online access to the programme
30-day money back guarantee
Here's How The FULL Programme Works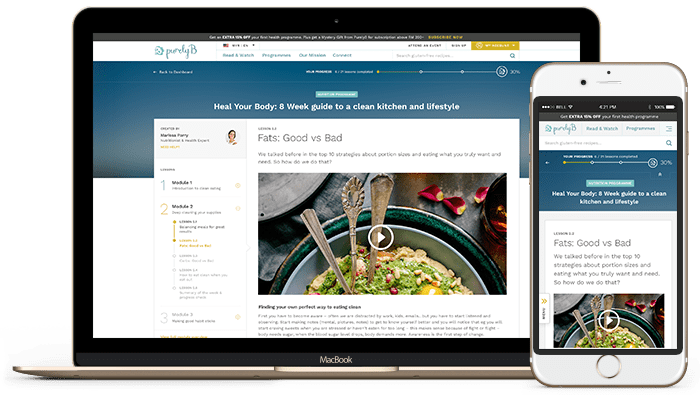 ONLINE LEARNING PLATFORM

Programme is delivered via online learning platform that can be accessed on any devices, anytime, anywhere. You'll have lifetime access to programme and you can learn at your own pace.

MICROLEARNING
Each lesson and resource has been designed to help you learn without overwhelm. Every video, worksheet, resource and other materials are designed in bite-sized pieces to support your learning journey with ease.

COMMUNITY SUPPORT
You'll have access to a private facebook group for community support plus guidance from Carina Lipold and other health experts from the PurelyB team
30-Day Money Back Guarantee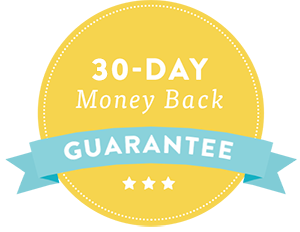 While we are confident in the quality of our programs and the impact it will have on your life and well-being, we also want to make sure you are 100% satisfied with your investment. That's why we provide customer support and an unconditional 30-day money back guarantee for all our programs.
If you have followed the lessons and implemented the action steps in "Nourish, Heal, Glow Programme" by Carina Lipold, but for any reason you are not happy with the course, simply write to our customer support team within 30 days of the program purchase date and we'll issue a full no-questions-asked refund.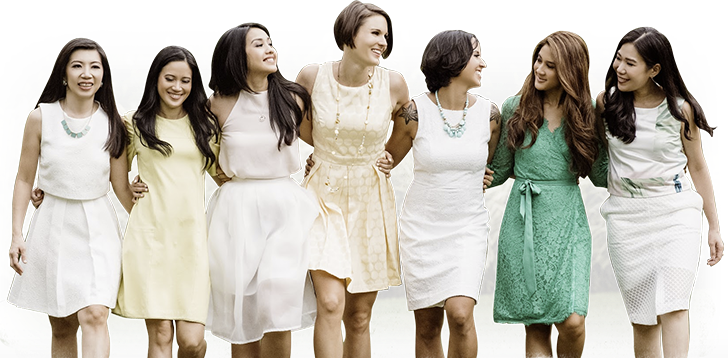 Frequently Asked Questions
What will I get in this programme?
Here's what you'll get when you enroll now: - 60+ Asian-Inspired Recipes (Vegetarian & Omnivore options) - 28-Day Meal Plan + Shopping List (Vegetarian & Omnivore options) - A guide to healthy shopping & eating out in Asia - Educational video coaching lessons - Access to private Facebook support group - Lifetime 24/7 online access to the programme - 30-day money back guarantee
What results can I expect in 28 days?
Our students typically experience visible results such as glowing skin, stronger immunity, improved digestion, better sleep and more.
Will I lose weight?
When the body heals naturally through proper nourishment, you'll find you naturally and easily lose excess kilos and reach your optimal weight without ever dieting, restricting yourself or counting calories!
Do you have vegan/vegetarian meal options?
Yes, all recipes are quick and simple to prepare, with vegan, vegetarian and carnivore options.
Is it suitable for my kids to eat the meals?
These healthy Asian-inspired recipes are not restrictive and suitable for kids because it doesn't eliminate essential nutrients which happens if you followed a restrictive diet. Plus, they're delicious for the whole family to enjoy.
How much time do I need to invest in the programme?
'Nourish, Heal, Glow' has been designed to support microlearning, so you will not need more than 5-10 minutes a day to complete the videos, or other resources. You can learn at your own pace and pause and resume the programme anytime.
Will I be able to directly ask Carina questions
Yes. You will have access to a private facebook group where Carina and other PurelyB experts will be answering your questions on a daily basis.
Enroll Now And Enjoy Over $1300 In Savings!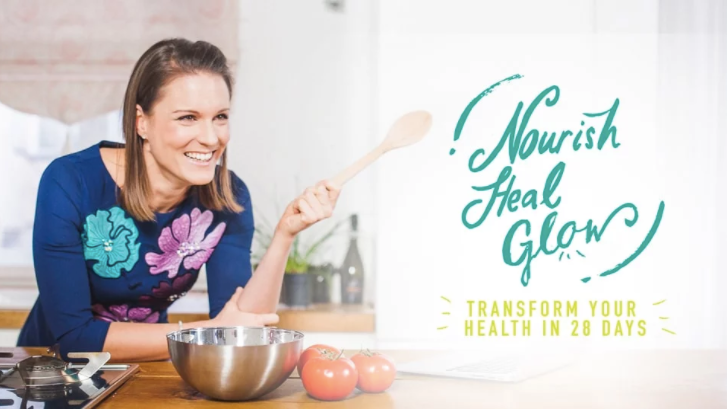 Here's What You Get When You Enroll For The Full Programme Now

60+ Asian-Inspired Recipes (Vegetarian & Omnivore options)
28-Day Meal Plan + Shopping List (Vegetarian & Omnivore options)
A guide to healthy shopping & eating out in Asia
Educational video coaching lessons
Access to private Facebook support group
Lifetime 24/7 online access to the programme
30-day money back guarantee
LIMITED TIME FITNESS BONUS: Free 2 Weeks Access to the Playground Gym